Helping you and the planet at the same time
Our team of energy solutions experts never stop in the search for a better way to unlock even greater value, sustainability and competitive advantage for our clients.
Our Story
Ozwide Group was founded in 2006 on three key principles:
A strong understanding of the energy industry, 

Always delivering the highest quality work, and 

Pushing the boundaries of existing energy solutions
In 2012, Ozwide was the first business with electrical contracting experience to become an Accredited Person under the Victorian Energy Upgrade (VEU) program in commercial lighting. We now also provide clients access to Government rebates through the NSW Energy Savings Scheme (ESS), and the South Australian (REES) program.
Our principles remain the foundation of who we are today, and Ozwide Group has continually made significant investments in our people, processes, technology, and intellectual property, to ensure we continue our leadership in this space.
Today, Ozwide Group is an industry leader in:
Our existing and new clients continue to return to Ozwide Group to help solve their energy and sustainability challenges, and deliver real, quantifiable benefits to their businesses. 
We care about quality of work and safety, and we're proud to continue to deliver the highest level of trust, service, quality and safety the industry has come to expect when working with our expert team.
Ozwide Group places great emphasis on sustainable practices. We're proud of the work we've completed, partnering with both public and private sector organisations to complete large-scale energy efficient lighting programs, smart metering, large-scale electrical asset deployments, and energy compliance audits. Our model is focused on delivering strategic and long-term sustainable value for our clients.
Our difference – The Ozwide Advantage
Our success is defined by the success of our clients'. Here's what you need to know about working with us.
We're values driven, honest and straight talking.
We do what we say, and we say what we'll do. You can have the confidence that we'll be around to support your business when needed in the future, long after our project is done. We take personal pride in delivering honest, and mutually agreed upon, project outcomes.
We're dynamic and agile.
We're big enough to get the job done, but small enough to identify trends and seize opportunities that your organisation can benefit from as a result. Because we understand that your business is continually changing, we'll move with you. You'll find we will do anything and everything to be flexible to your changing needs whilst we're working with you – because your project success is our own.
We take an end-to-end approach when working with you.
Rest assured that when dealing with Ozwide Group, we'll support you through every step of the process, no matter what energy solution you require. We don't call, install and run. Instead, our end-to-end project methodology ensures that from our initial consultation through to deployment, evaluation and benefits realisation – we'll be with you and ensuring oversight of the whole process, giving you peace of mind you're dealing with the best.
We're experts at what we do.
Our management team bring extensive experience from within the energy industry; Ozwide Group is a trusted member of the Master Electricians of Australia; accredited in the NSW Energy Savings Scheme (ESS) and Victorian Energy Upgrade (VEU) Program, and maintains ISO standards for quality and safety. You can be assured that we'll get the job done safely and efficiently, every time.
Damien Ritchie
Damien Ritchie, founding director of Ozwide Group, is a highly experienced operations, project, and contract management professional with over 20 years' experience in the electrical, utilities and energy efficiency fields. He's passionate about reducing business' energy consumption and carbon footprints, while also reducing their energy bills.
An electrician by trade with post graduate studies in Building Thermal Performance, Sustainability and Energy Efficiency, Damien set out at a young age to build his experience in business, complimenting his knowledge and skills on the tools. Among multiple other successful business ventures, in 2009 he became a founding director of Ozwide Group. This saw him and his business partners grow a strong business in general electrical and utilities work, as well as volume rollouts where Ozwide installed 250,000+ smart meters in residential and light commercial premises.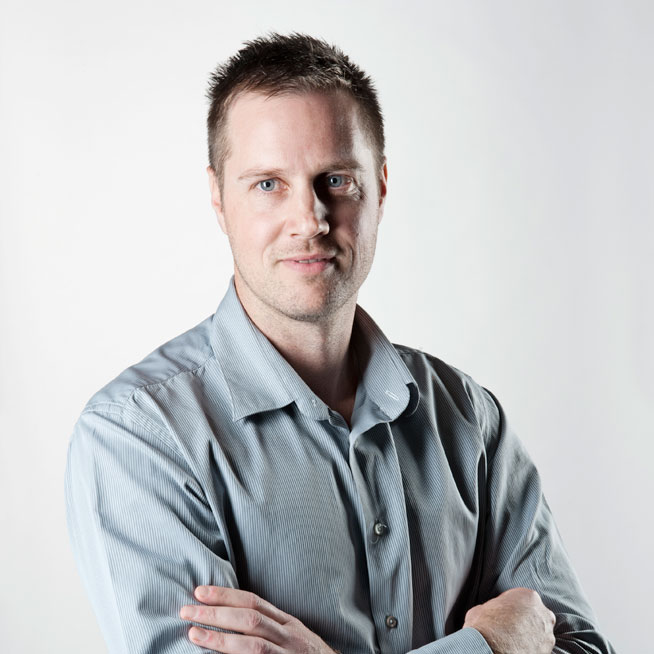 Later, a roaring business in Energy Efficiency Solutions, particularly in commercial lighting upgrades, was born. Since then, Ozwide has had the pleasure of working with clients like City of Melbourne, Kmart, Officeworks, Chemist Warehouse, La Trobe University, and many more across the country.

In 2020, Damien became the proud sole Director of Ozwide Group, with the business now servicing commercial lighting upgrades, solar upgrades and solutions, bespoke energy efficiency turnkey solutions, contractor management, volume rollouts, and more.
Innovation goes beyond using the latest technology. Our experts work with clients to find opportunities to extract greater value and insights through the entire life-cycle of your assets or projects.